Features!¶
Security features¶
Secure graphics: Using the

XPRA X11 bridge working

, windows are displayed without giving programs unfettered access to X11.
QubesOS style window border coloring.
Editable permissions: If you don't like the permissions a program wants, you can change them! After all, its YOUR computer!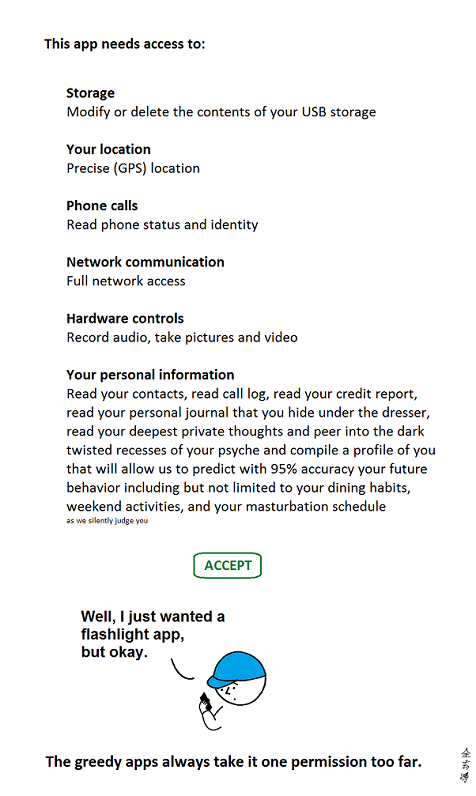 Comic by Abstruse Goose.
YOU HAVE THE RIGHT TO EDIT PERMISSIONS!
Other features¶
Git backed subuser registry

Rollback changes and lock subusers from being updated: If you update your system and you don't like the result, you can rollback the changes, or you can lock a subuser from ever getting updated so you know it'll never break.
With

subuser

registry

log

you can see when what was installed or updated.

Distributed design: Anyone can create a subuser repository and share their own image sources. The subuser pkg command helps you create and maintain your repositories.

Full support for Dockerfiles, so you don't have to learn a new packaging system.